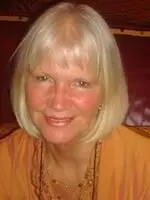 I am a graduate of the Pacifica Graduate Institute in Carpintaria, CA, where I received a Masters Degree in Clinical Psychology. I have been in private practice in San Francisco since 1991 after working for several community organizations and clinics. With several colleagues, I co-founded The Couples Therapy Collective, providing help to couples and individuals since 1995.

I have a particular passion for working with couples and have studied with some of the leaders in the field of Couples Therapy. I completed advanced training with Drs. John and Julie Gottman of The Gottman Institute in Seattle, WA. Dr. Gottman is known for his effective and research-based approach. In 2009, I completed a two-year training with Dr. Ellen Bader and have been a facilitator at her husband, Dr. Peter Pearson's weekend couples workshop "Coming from Your Heart".

Recently, I have been interested in how our early relationships create a template that we carry into our adult love relationships. For three years I was part of an ongoing Study Group with Dr. Stan Tatkin exploring the neurobiology of attachment as it informs couples interactions. During intimate conflict and moments of relationship stress, we can unconsciously reenact these patterns, leading to repeated periods of mutual insecurity and distress. Helping you understand these patterns and their origins and then more easily and quickly repair the disruptions common to all relationships, I can help you nourish the relationship you have always wanted.

I am a Level II EMDR trained therapist and currently pursuing certification as a Sex Therapist from the American Association of Sex Educators, Counselors and Therapists. I have particular interest and experience in working with women and men with pelvic pain and couples with sexual desire concerns.


Graduate of The Developmental Model of Couples Therapy Training under Ellyn Bader Ph.D. at The Couples Institute."